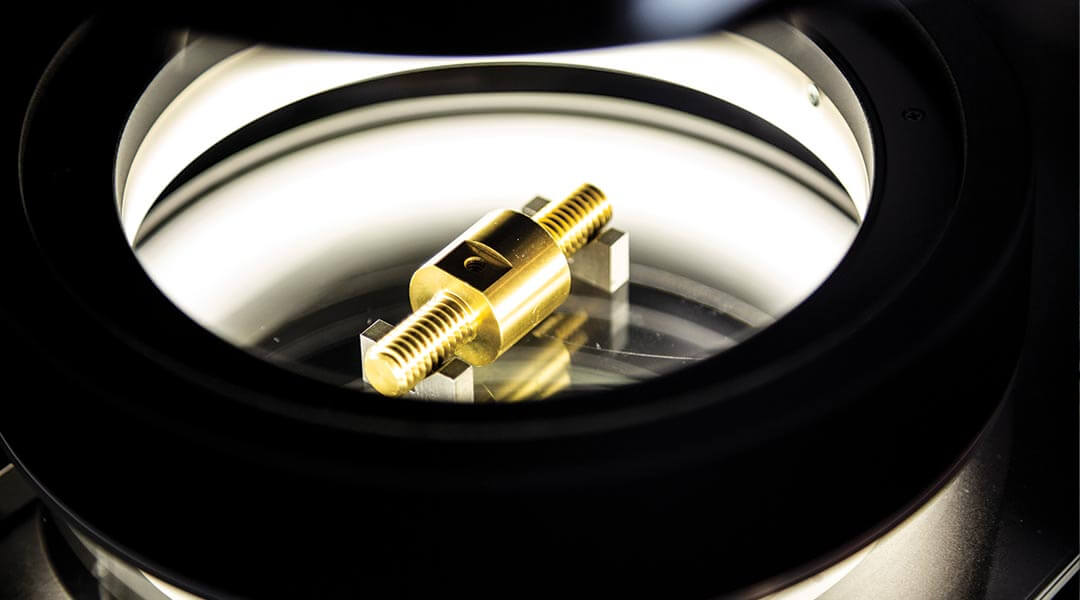 Swiss Lathes for Your Delicate Machining Needs
Swiss-style machining, also called Swiss turning, is a specialized machining process designed for creating small, high-precision parts. At Elite Turning & Machining, we use various Swiss lathes, also called Swiss screw machines or Swiss automatic and headstock lathes, to perform highly detailed turning processes capable of tolerances adjustable to .00001 increments.
These machines have a rich history dating back to the 19th century Switzerland, an answer to the booming demand for finely crafted watches. These machines are much more adept at handling fine turning projects than standard fixed headstock lathes, especially for very small parts. Originally designed to mass-produce the miniscule screws used in wristwatches and pocket watches, Swiss lathes enable Elite Turning & Machining to fulfill large orders for very small, highly detailed parts in a fraction of the time you might expect.
Expect Expert Craftsmanship from Elite Turning & Machining
A standard lathe holds a bar of material with a bushing at one or both ends, and then a tool is applied on the target area away from the bushing. When using a Swiss lathe, the bar fits inside a guide bushing that allows it to slide, and the tool is mounted to the face of the guide bushing. This ensures the force of the applied tool is very close to the mounting where the machine supports its weight. The guide bushing also allows the bar material to slide, ensuring proper tension and precise application of the applied tool for detailed parts.
This configuration is particularly useful for crafting very small, detailed turned parts. The Swiss lathe minimizes vibration that can potentially offset the applied tool, ensuring that the small part meets all required tolerances. Additionally, most orders for small parts that Elite Turning & Machining fills are high volume orders, and the Swiss lathe was designed to enable mass production. If your company needs a large volume of finely turned, high-precision parts, our Swiss-style machining processes are the ideal solution.
At Elite Turning & Machining, we have extensive experience helping a wide variety of customers across several industries with their parts orders, from short run productions to high volume parts orders of highly specialized and finely detailed parts used in countless applications. Our customers return to us because they know we stand by the quality of our work on every order and are firmly committed to providing top-notch customer service for every project we accept.
We're proud to carry on the tradition of fine detail and expert craftsmanship started by the 19th century Swiss watchmakers who created the Swiss lathe and strive to help our customers meet their needs for high-precision small turned parts. When you choose Elite Turning & Machining to fulfill your Swiss-style machining order, you can rest assured that our engineering team will work closely with your design team so we fully understand your needs and expectations. We will deliver your order on time with responsive customer service every step of the way.