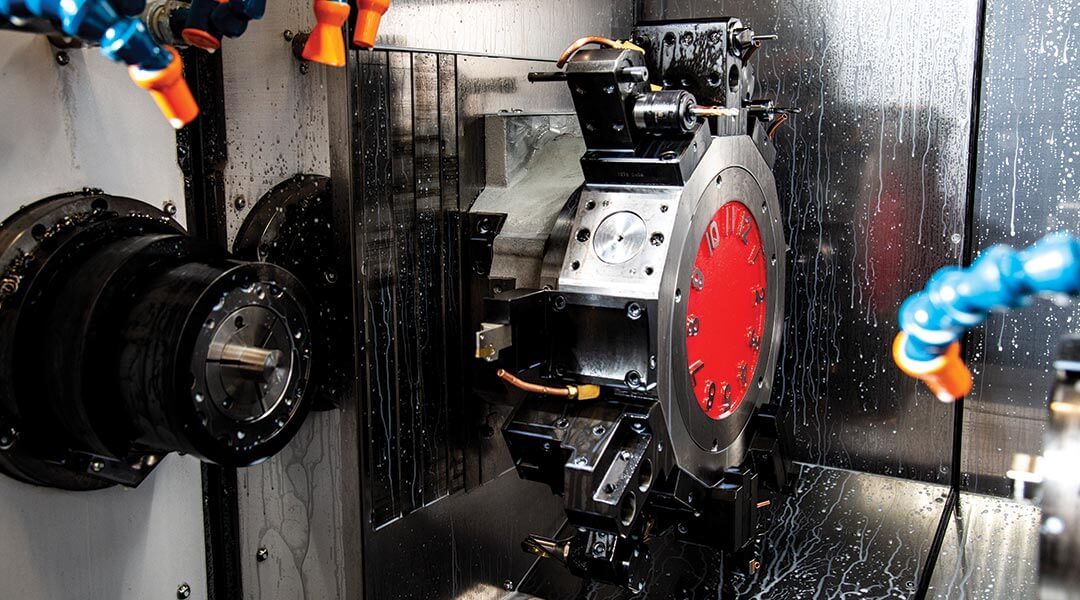 Elite Turning & Machining Has CNC Turning Expertise You Can Trust
Elite Turning & Machining has a wide range of CNC turning capabilities to meet any customer's production or prototyping needs. Our team is extensively experienced in providing parts with incredibly low tolerances, very small parts, parts with complex and unique constructions, and fine surface finishes. Over the years, Elite Turning & Machining has invested in the best available CNC turning machines using the latest software to ensure every part we produce meets our customers' exact specifications. We know when you need perfectly crafted parts, "close" isn't good enough, and we are accustomed to working with very low, very specific tolerances for the parts we produce.
CNC turning is a relatively straightforward process, but it requires keen attention to detail and careful use of the CNC lathe equipment to produce expertly crafted finished parts. At Elite Turning & Machining, we have a variety of CNC lathes, including Gang style lathes with bar feeders and Turret machines that provide live tooling capabilities thanks to their multi-axis and multi-spindle designs with bar feeders.
During the CNC turning process, the CNC turning machine uses a chuck to hold a workpiece or bar of raw material in place, and then a tool is fitted to the piece as the chuck turns to remove material in a specific pattern. Also known as "subtraction machining," the CNC turning process creates finished products by removing material from larger workpieces or bars of raw materials. Elite Turning & Machining can work with typical round bars for CNC turning, but our machines are also capable of turning on various other shapes, including square and hexagonal bars to meet our customers' exact needs. The computer inside the CNC turning machine calculates exact measurements to ensure every turned part is machined to our customers' exact specifications within acceptable tolerance limits.
CNC Tools and Turning Processes to Meet Your Business's Unique Needs
We recently installed two brand new 7-Axis fixed headstock lathes with automatic, self-loading bar feeders capable of adjusting to ten millionths of an inch. Each of these machines include sub-spindles and other live milling features that reduce setup and cycle times. This enables us to complete CNC turning jobs faster with lower manufacturing costs to our customers.
Generally, CNC turning machines are ideal for prototyping and short run projects, but Elite Turning & Machining has the tools and equipment to fill large volume orders with the same level of attention to detail and craftsmanship you would expect from a smaller run. We understand that any turning project can involve lots of variables, and our engineering team will work closely with your product design team to ensure our CNC turning processes meet your exact needs.